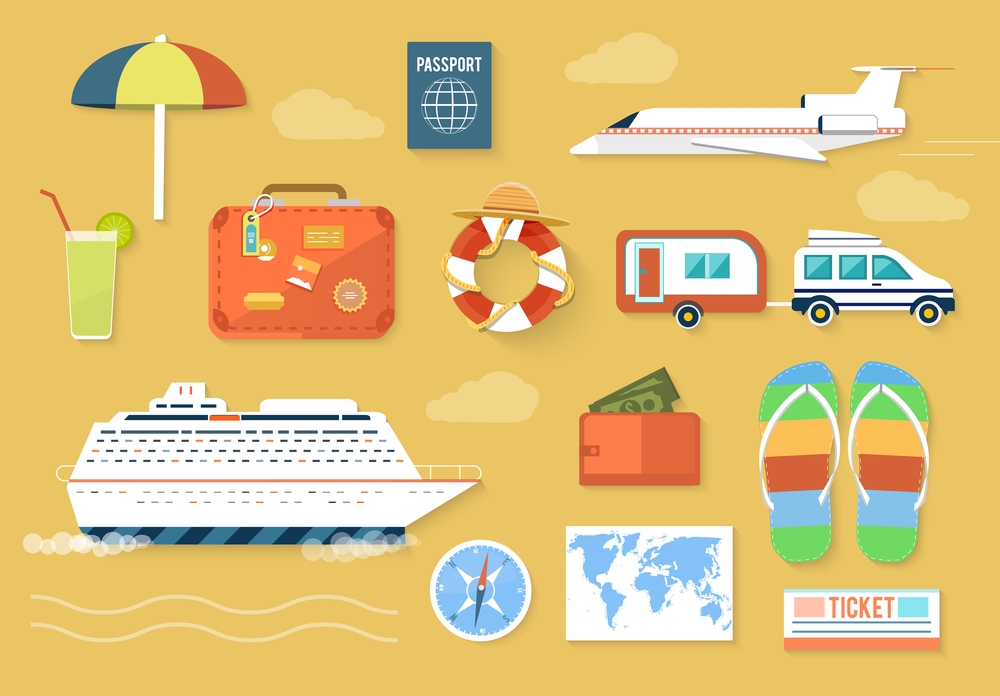 Recreational Services: Who is worth our money?
Have you enjoyed the festive season and are now looking forward to an eventful 2022? In our latest sector analysis, we look at a sector that spans digital booking platforms, cruise liners, and multi-theatre owners. Everything that makes our leisure time more enjoyable and generates revenue by doing so. How did Recreational Services fare in 2021 and which suits which investor?
We look forward to sharing the answer to this and more in our current industry analysis.
Switzerland: A quantum of safety?
From covid mutations to inflation and political powerplay by the big players – threats shape our day-to-day lives like seldom before. So, it's time to take a closer look at the stock market in the traditional safe-haven, Switzerland. How the market has performed in recent times, the winners and losers of the year, stocks of interest by strategy and the top 20 companies in the country, this and much more is shown in our current market study.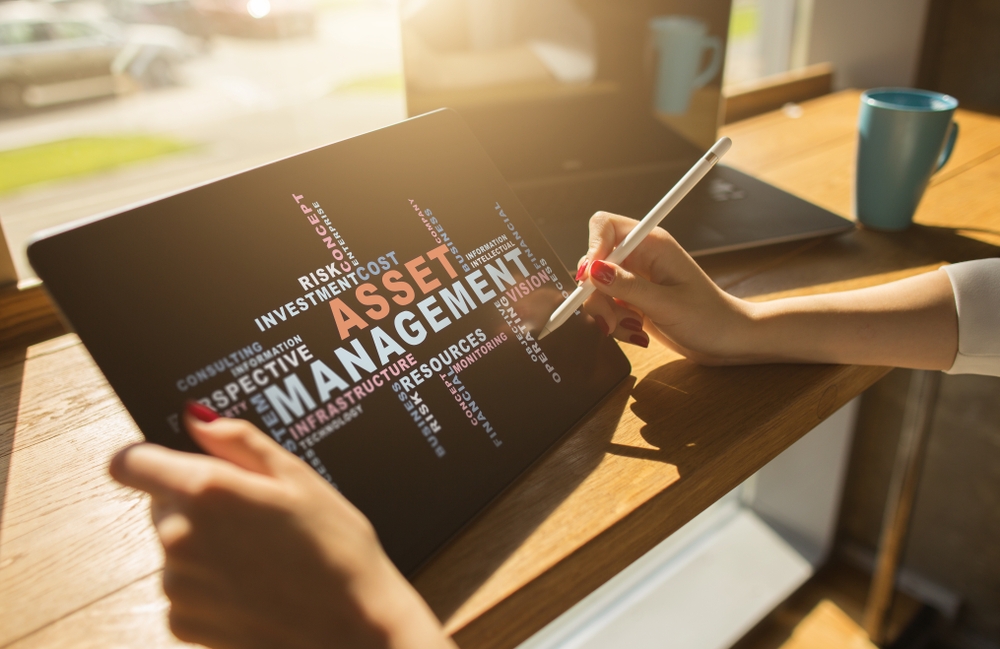 Asset Managers: a good asset?
Rising asset prices bring asset managers double joy, more assets and juicy performance fees. No wonder, then, that asset managers' share prices have risen by close to twice as much as the world indices in the last 12 months. If money is printed, it must be managed. From this simple perspective alone, the outlook for asset managers remains sunny.
Our latest sector analysis presents the world's biggest asset managers by market capitalisation, the recent winners and losers, the dividend champions, and much more.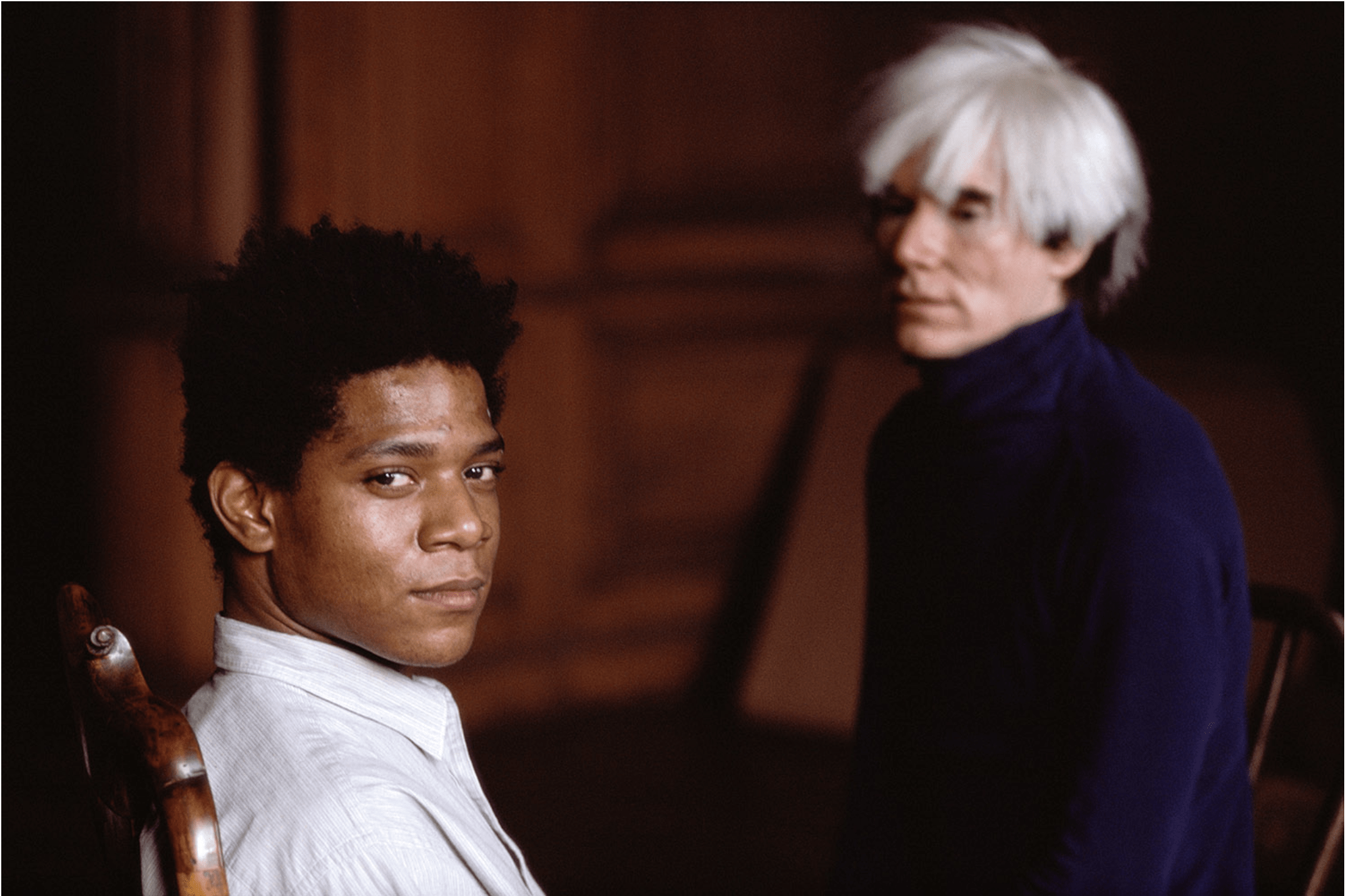 theScreener and ARTBnk announce collaboration
Bringing ARTBnk's unparalleled fine art data to swiss research provider theScreener, with integrated art market price and liquidity information.
IMAGE: Jean-Michel Basquiat and Andy Warhol photographed by Richard Schulman © 1984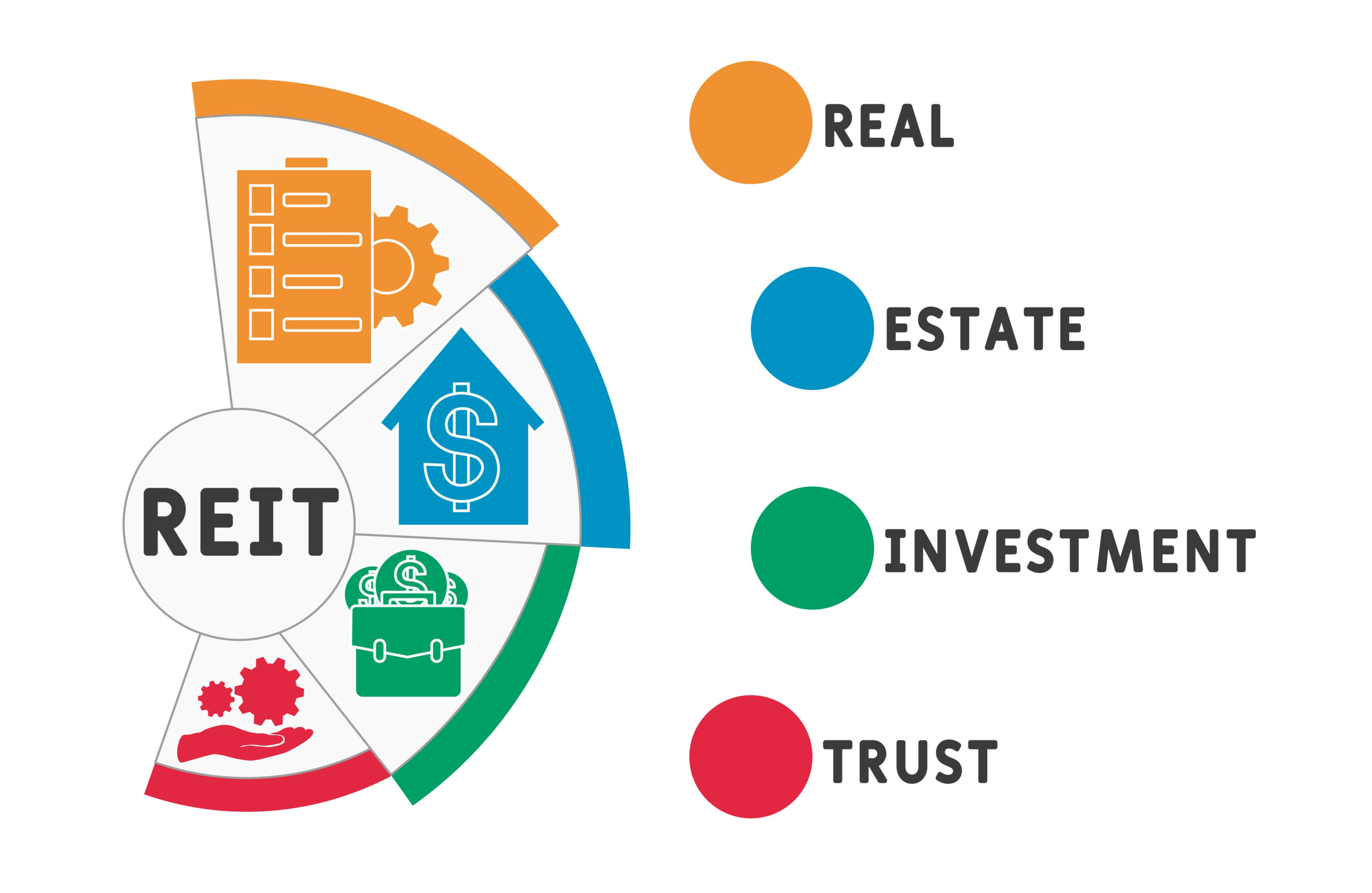 Real Estate Investment Trusts: Tops, flops and the biggest in the world
Anyone who feels uncomfortable in the face of seemingly never-ending government money floods quickly lands on the topic of real estate. Our current investment topic examines the largest listed real estate trusts worldwide, compares their charts within the sector and against the general market indices, and identifies those  that make us optimistic about the future. This, as well as winners, losers, key figures and much more, can be found in our latest sector analysis.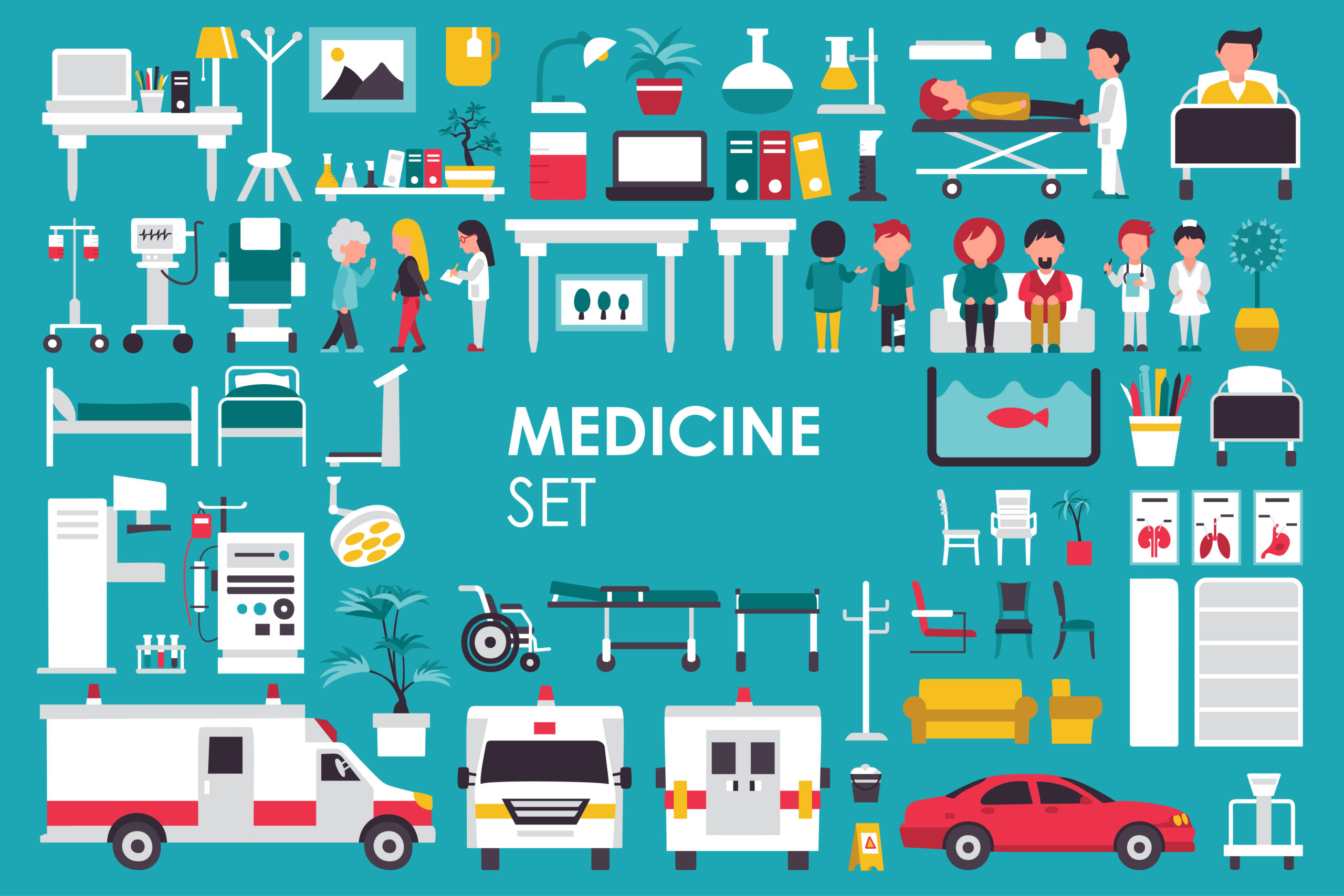 Medical Equipement: Growth forever?
In the slipstream of public attention to the impressive innovation of the vaccine and pharmaceutical industries, investors have happily benefited from the equally high innovation and financial strength of medical device manufacturers over the past few years. The sector's price-earnings ratios are well above the average of other healthcare stocks and often above what is theoretically justified. Whether the uptrend will continue is, like anything in the market, uncertain. Certainly, however, you will find the ranking of the biggest, the winners and losers, key figures and much more in our latest sector analysis.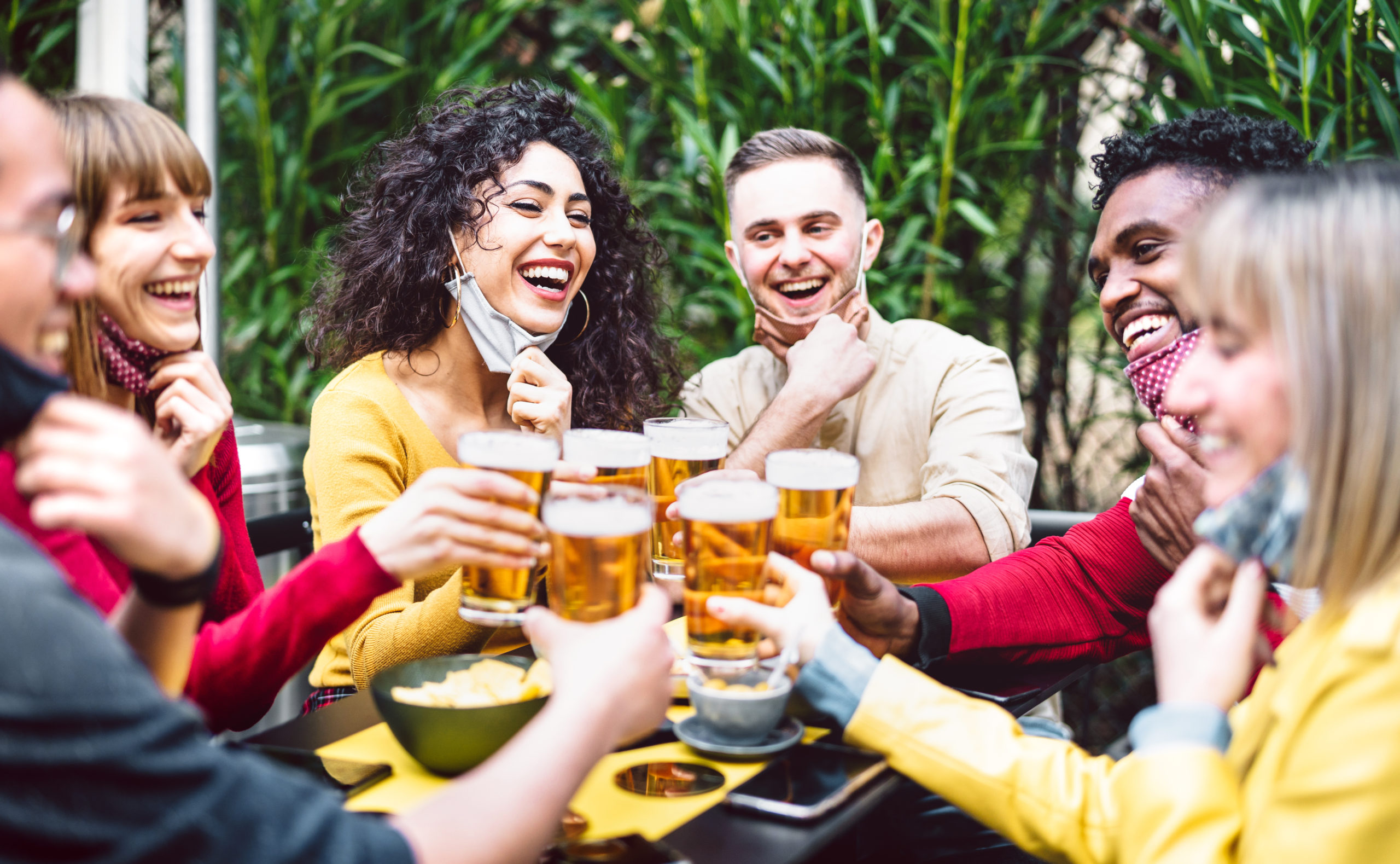 Restaurants & Bars: Back to normal?
Going out restrictions, spacing rules, etc. have hit local restaurants and bars hard, with many struggling to survive. But how are the publicly traded, mostly international restaurant chains and bars faring? Well, surprisingly well. Only two of the twenty largest are down this year, and the sector as a whole is trading significantly higher than before the pandemic. The ranking of the biggest, key figures and much more is ready to be discovered in our latest sector analysis.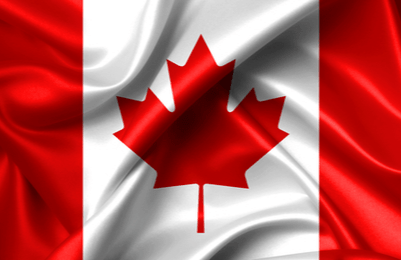 Canada: Country of variety
Will 2021 be the year of banks, commodities, and rising energy prices? Whether yes or no, the Canadian stock market is worth a look in any case. It is not only the home market of leading companies in these industries, but it also hosts interesting stocks that please a wide variety of investors, from dividend to bargain hunters. Our current market study identifies shares that suit specific investment styles, shows recent winners and looser, and finally the key ratios of the 20 largest companies.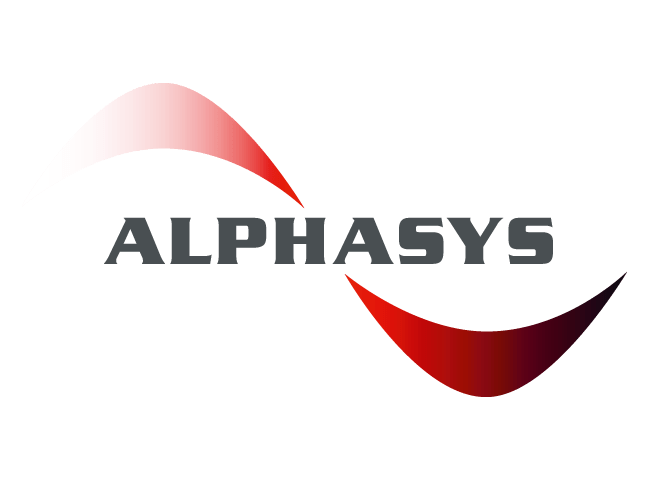 Alphasys integrates data feed from theScreener
Fintech company Alphasys AG implements an interface to the data feed of research provider theScreener for its portfolio management solution. With the integration of the financial analyses and ratings into the Netfolio system, new usage possibilities arise for the users.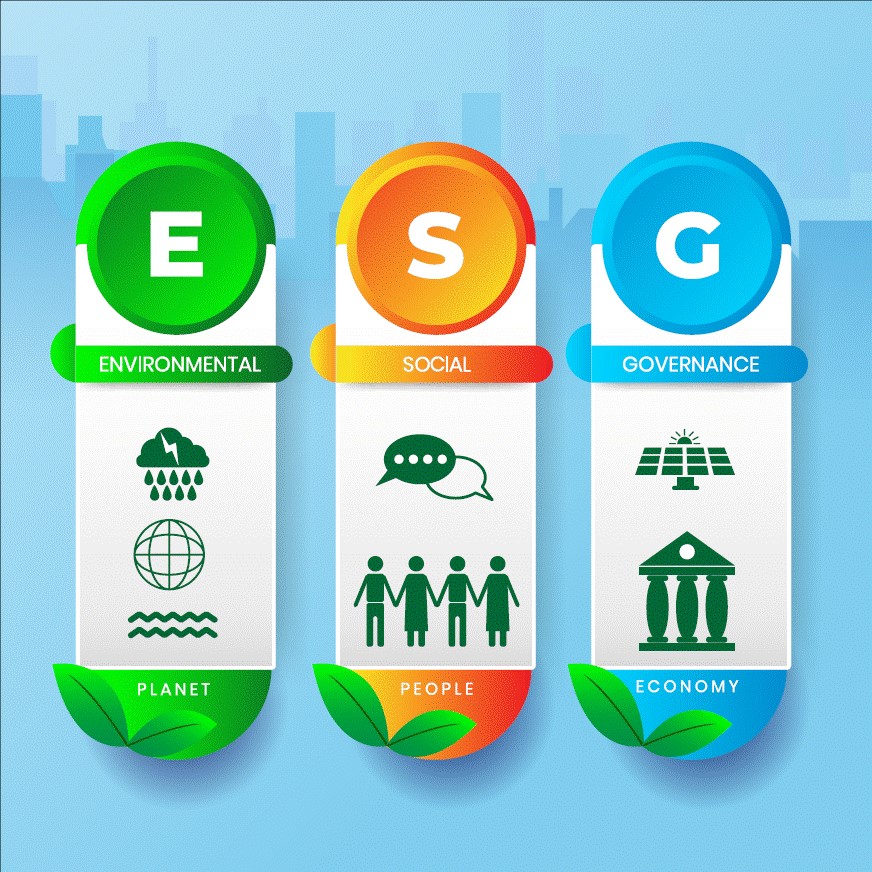 theScreener extends ESG coverage to Funds & ETFs.
In addition to ESG data currently implemented for its equity analysis, Swiss research provider theScreener is launching ESG data for its global fund and ETF coverage.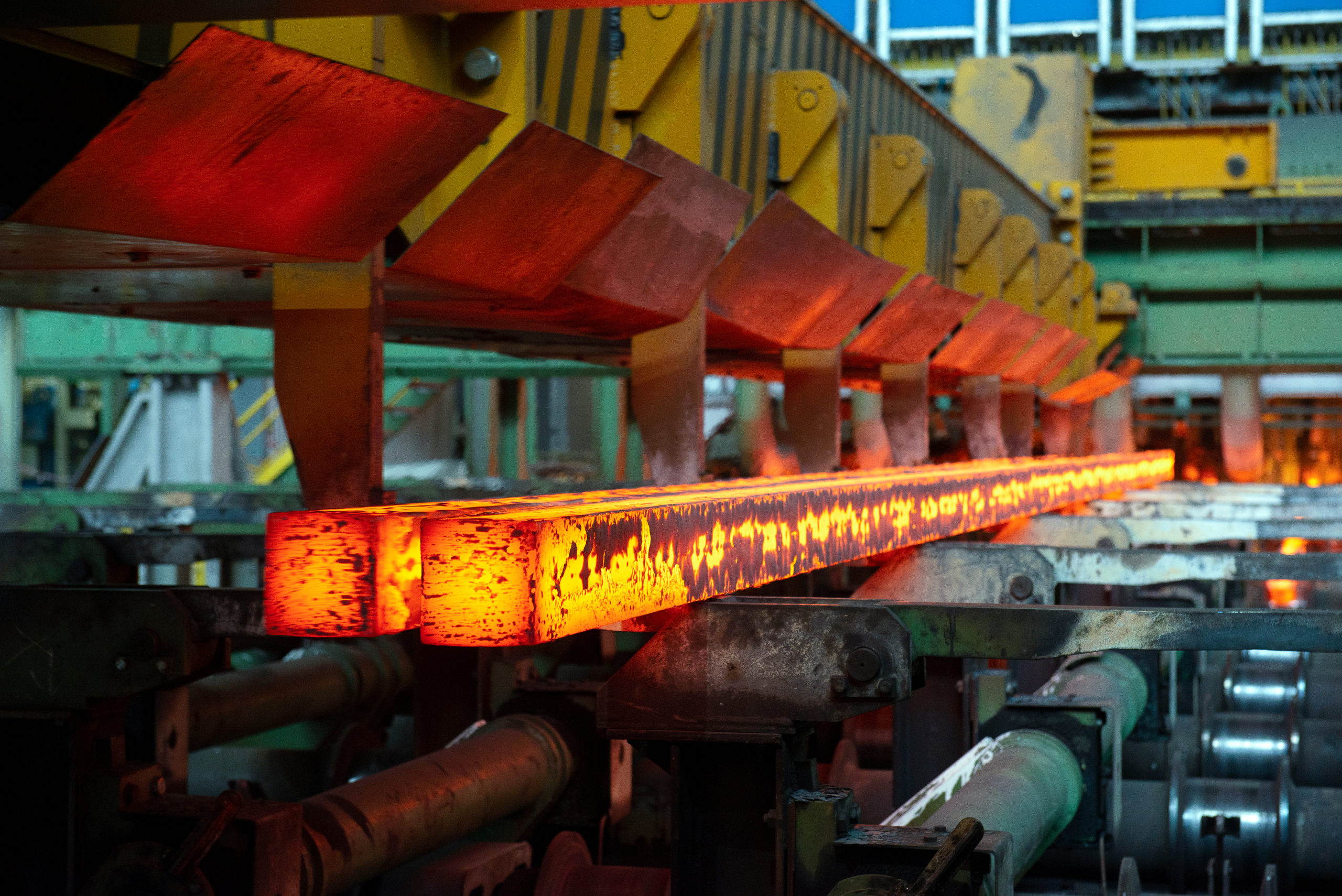 Steel: Prices hard as nails?
Whether it's economic stimulus programs or the economy, there is and will be construction for all it's worth, and so steel prices have been going through the roof. Recently, the prices of the old steelmakers made even fashionable technology stocks look old – what a world! Which companies are shaping this sector and which ones have done particularly well lately?
You will find this and much more in our current industry analysis.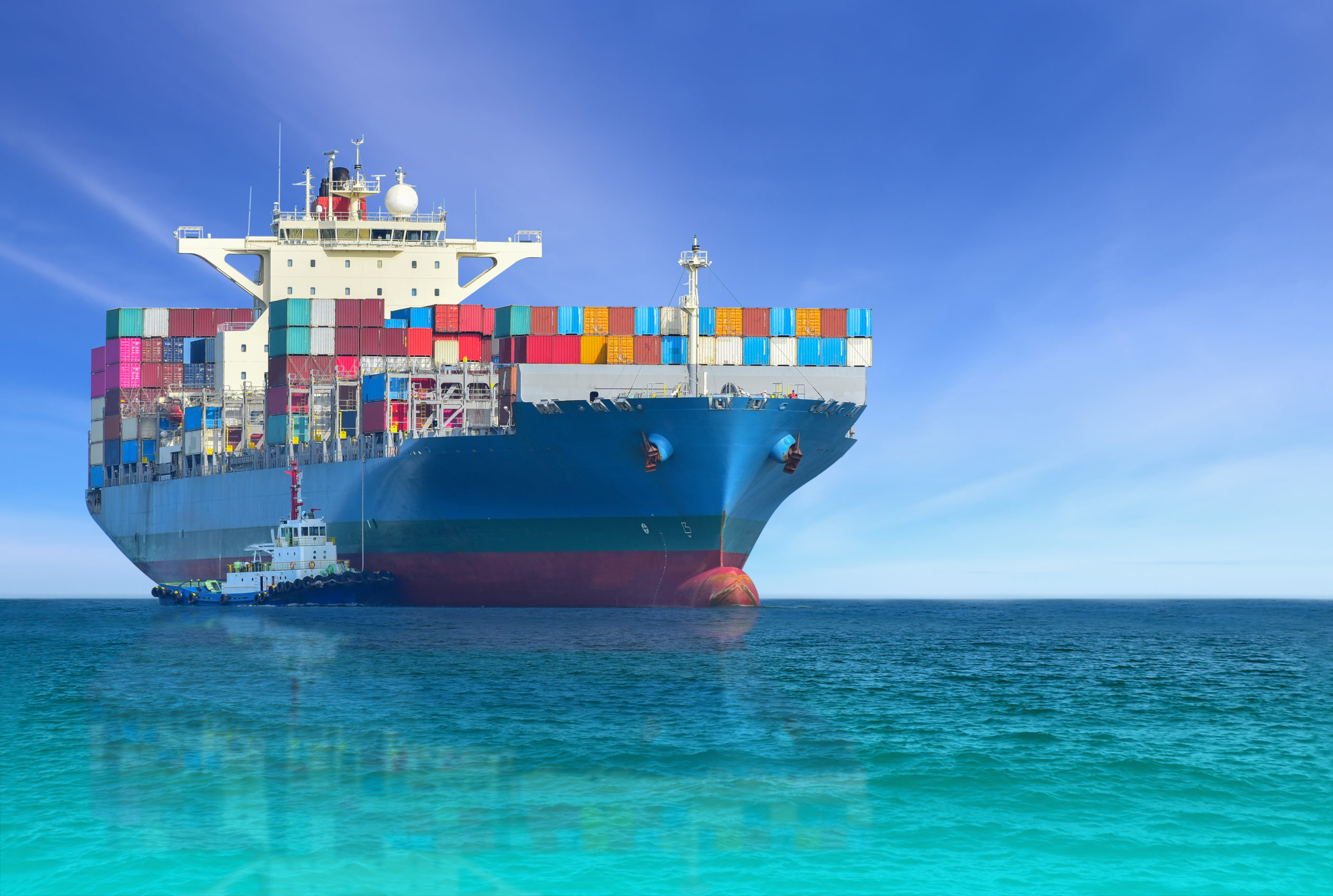 Marine Transportation: spotlight on an important sector
The Suez Canal is free again – good thing. Much has been written about marine transportation recently. But do you know the companies active there, without which our life today would be unthinkable? Did you know that their share prices have massively beaten the world markets in the last six months and yet fundamentally remain among the cheapest?
You will find this and much more in our current industry analysis.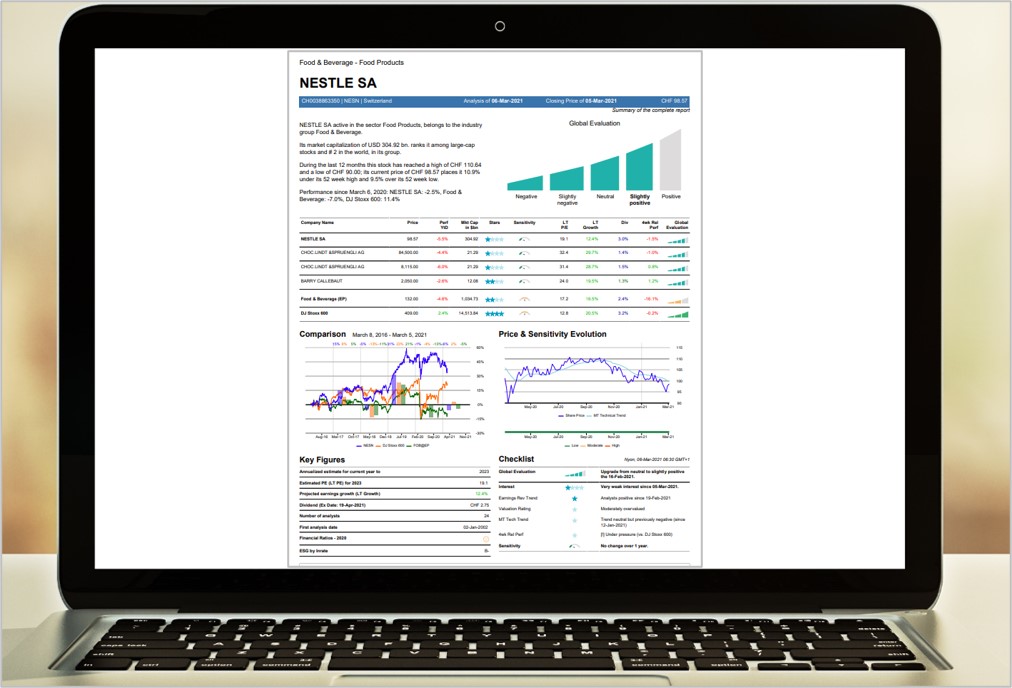 theScreener presents Global Equity "Quick Facts"
the Swiss research house theScreener launches with "Quick Facts" a new generation of single page reports on equities worldwide. The newly developed reports include all important facts of a stock in a uniquely compact format.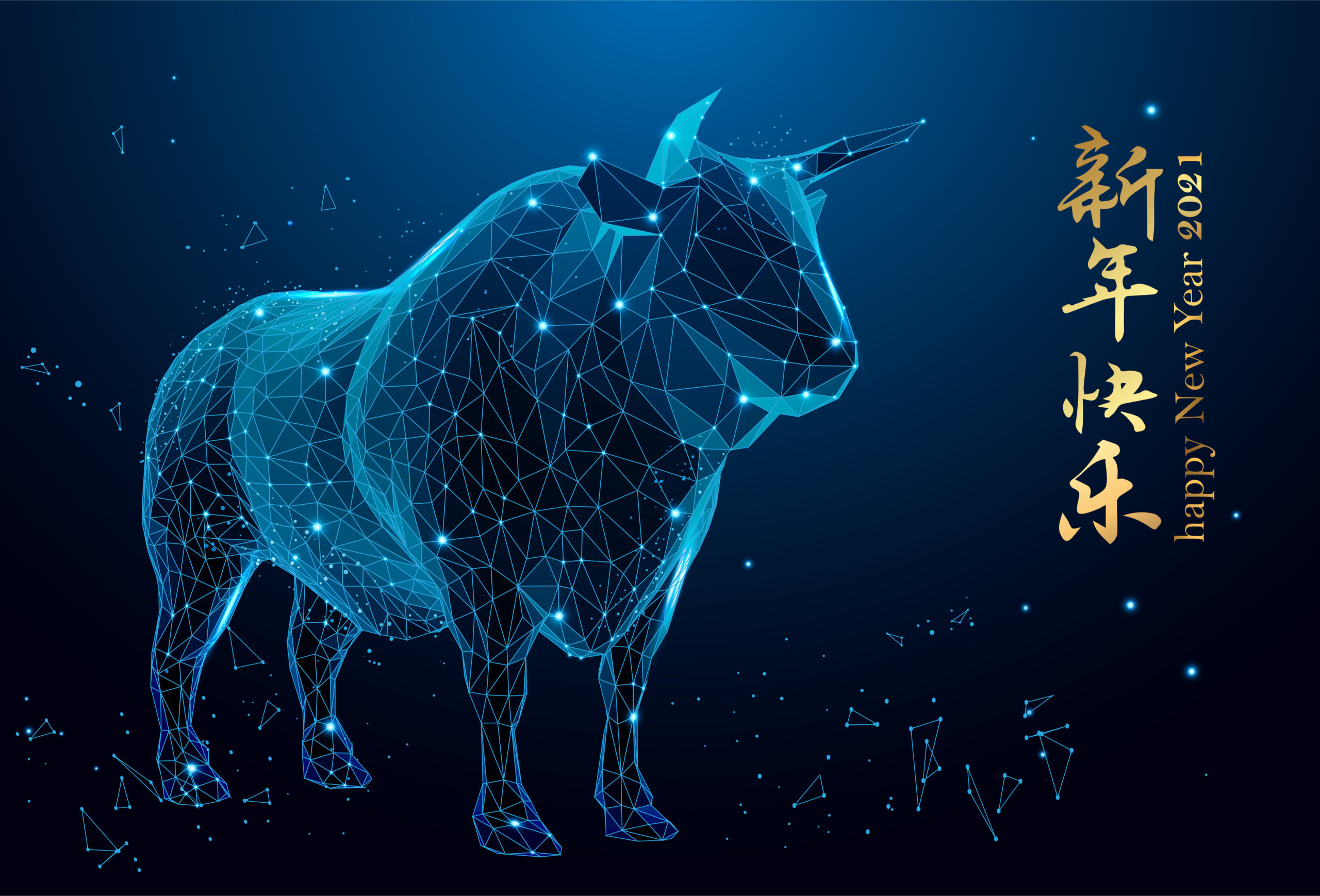 Hang Seng Index: Hong Kong ploughing ahead in the Year of the Ox
February 12th marks the beginning of the Chinese Year of the Ox. Time for us to look at the stocks listed in Hong Kong. Who were last year's winners and losers and where is there further upside potential? Despite strong early year performance, many Hong Kong stocks are still priced much lower than in Europe and the US. Find out what has gone on the Hong Kong stock market recently, how its performance compares with other markets and which stocks look attractive for the future in our latest market analysis.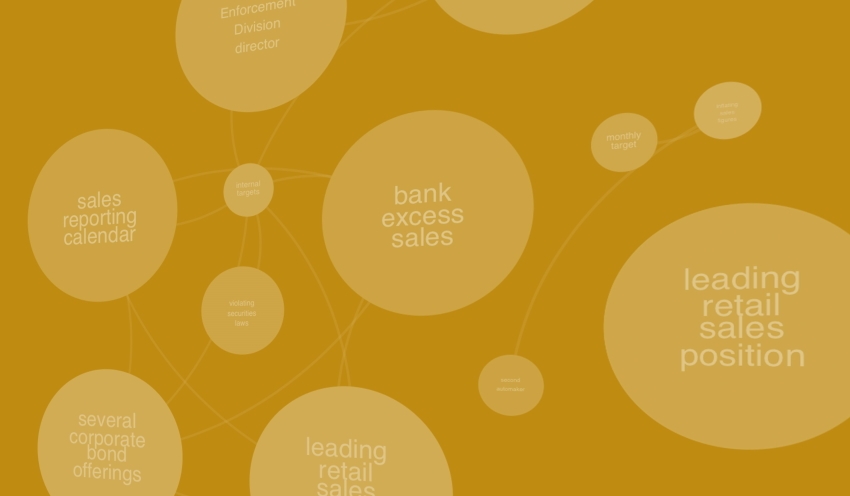 theScreener CIO with News Analytics from Yukka Lab
theScreener expands its top application for asset managers to include Yukka Lab's real-time news analytics. For the first time, a continuous connection of market events and background information can be used transparently in one system.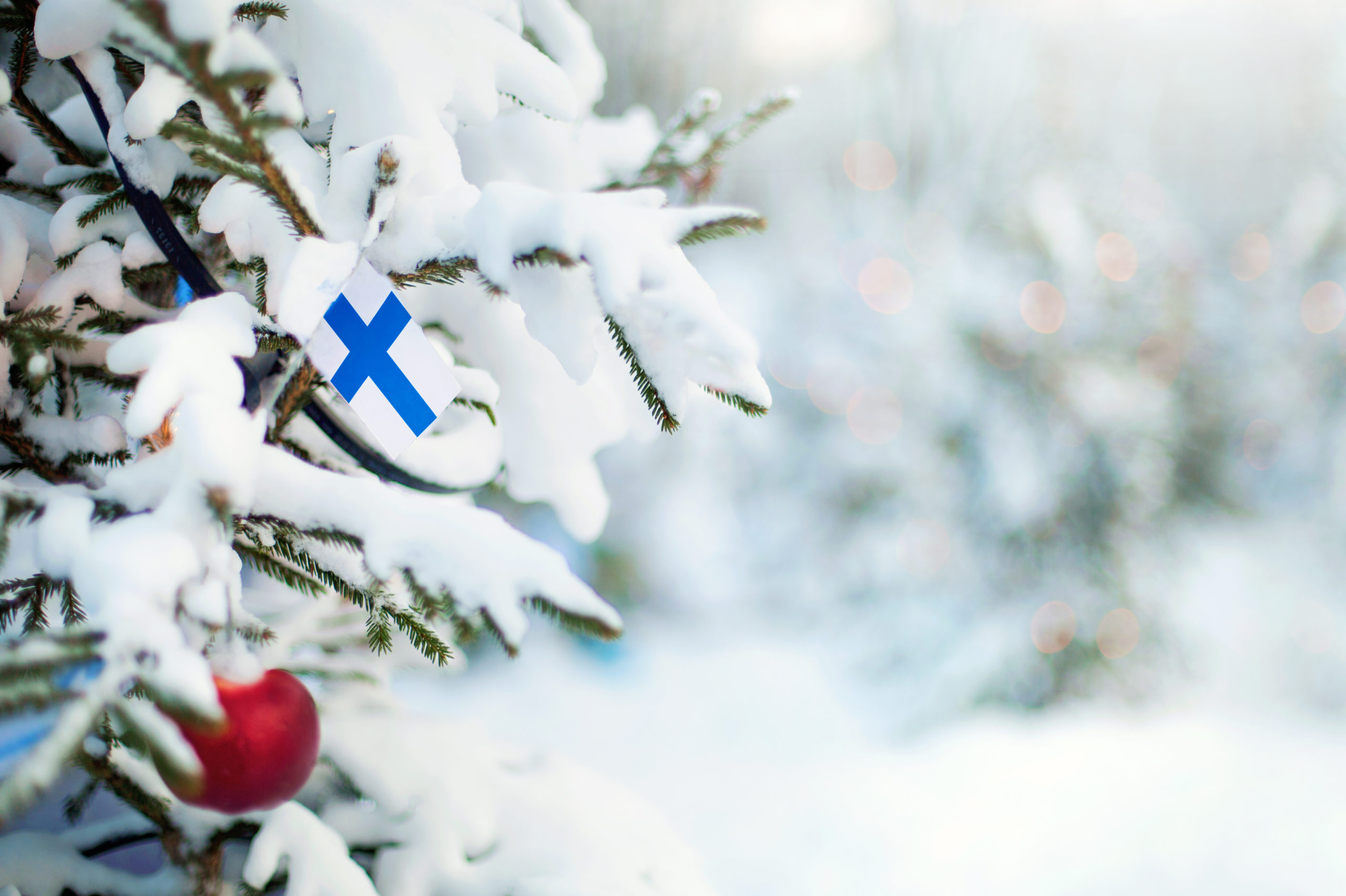 As the year draws to a close and we look forward to Santa Claus, currently stocking his sleigh and preparing to make his rounds, we direct our gaze North for a final review of Scandinavian market affairs. As European markets reeled and global economic uncertainty took hold, Finland placed second in overall market outperformance. To see which Finnish companies are beginning to run out of steam and those that are showing no signs of stopping, explore our current country analysis.
Happy holidays from theScreener Team!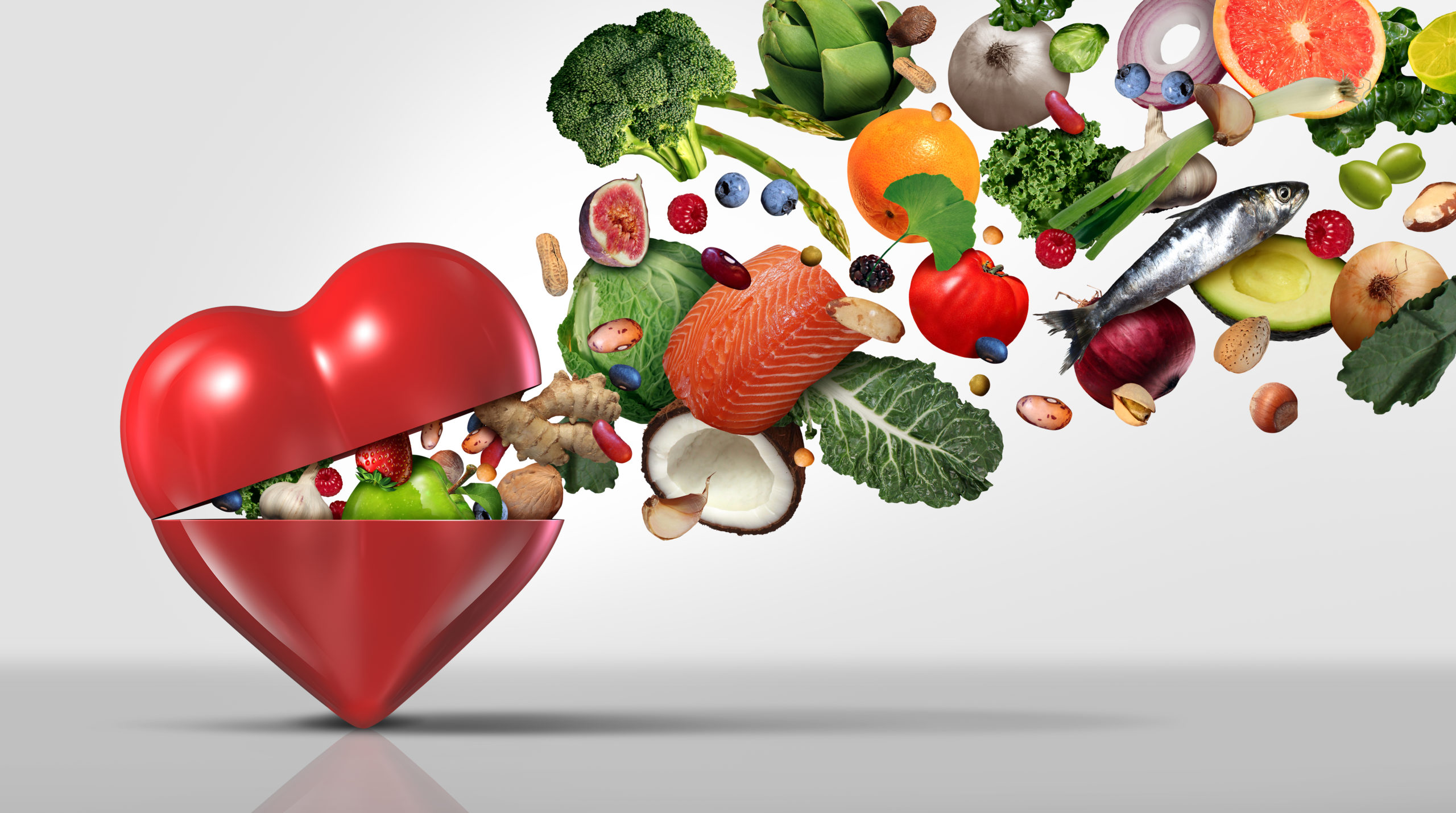 Agriculture and fisheries: success off the beaten track?
With many habits being uprooted by COVID, our daily trips to the fridge have remained unrattled. With less than one per cent of the world's market capitalisation, listed primary food producers lead quiet a niche life that does not always do justice to their global importance. While media attention remains glued to the same generously covered topics, we take a look at a small sector that has quietly beaten major indices not only once but over the last five consecutive years.
Treat yourself to a break from the media headlines and take a look at our current sector analysis.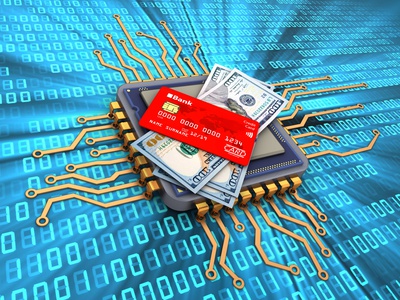 Semiconductors: At the heart of technological progress!
From fever scanners to self-driving cars, almost everything around has become smarter and artificial intelligence is omnipresent. This transition relies on increasingly fast, complex, reliable, energy efficient, small and sophisticated electronic components in increasing quantities – welcome to the world of semiconductors.
It is no wonder that share prices of the producers creating these little marvels have experienced incomparable gains relative to almost any other sector in recent years. The average price-earnings ratio for semiconductors is still well below normal technology sector expectations, signalling further price potential.
Perhaps the time has come to buy here or there, but it is certainly time for a closer look at a heterogeneous sector.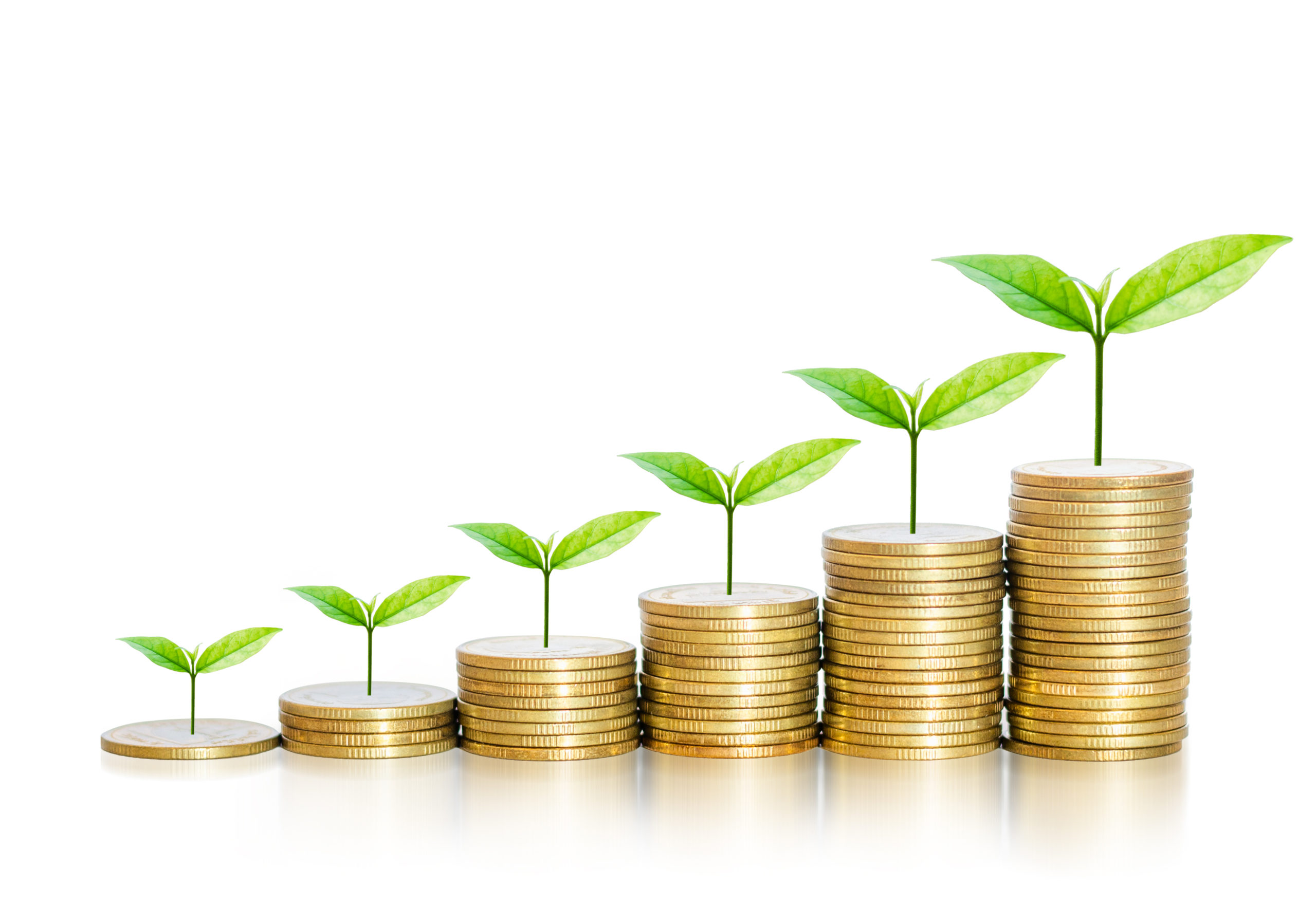 theScreener integrates Inrate ESG data 
Research specialist theScreener has partnered up with independent Swiss sustainability rating agency Inrate. Inrate's ESG Impact Ratings will be integrated in theScreener's investment research services.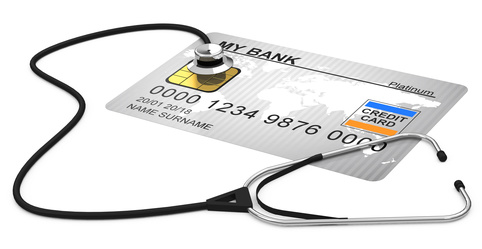 What's cheap? A low price-earnings ratio? Then, with a global average of just 6.9, banks are the cheapest of all industries today. This, even if one does not consider the historical profits, but those expected by the analysts to their best knowledge of all inherent problems and risks. Maybe the time to buy here or there. But certainly the time for a closer look at a heterogeneous sector and thus for our current industry analysis.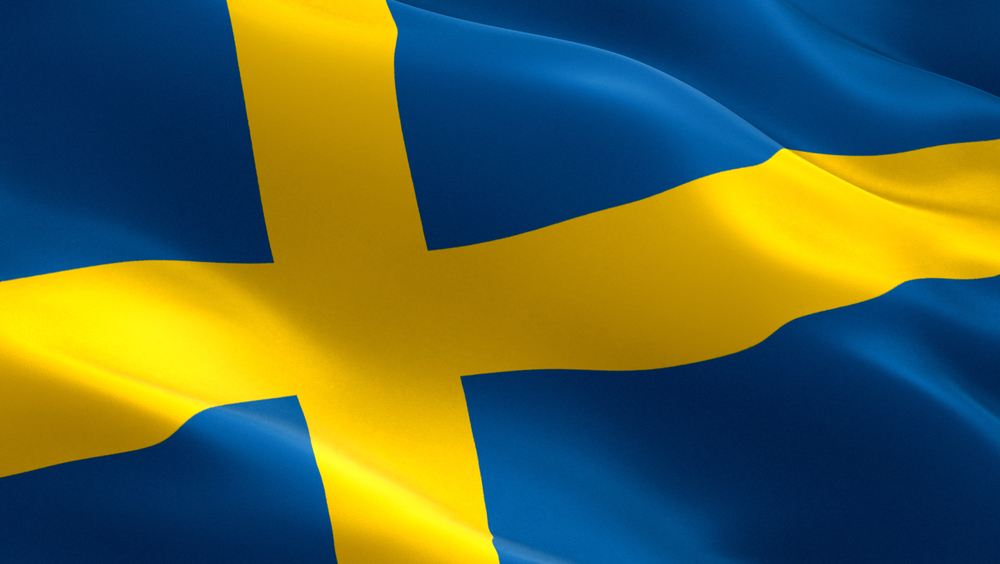 Sweden: Dividends of Freedom ahead? 
Individual responsibility versus lock down: Sweden is the only industrialised country to rely on freedom when coping with CoVid. Due to the higher infection rates, its population may be the only one resistant to the virus in the foreseeable future. But until then, the road is still a rocky one. Our country analysis shows what has happened in the Swedish stock market recently, how the performance compares with other markets and which stocks look attractive for the future – have a look.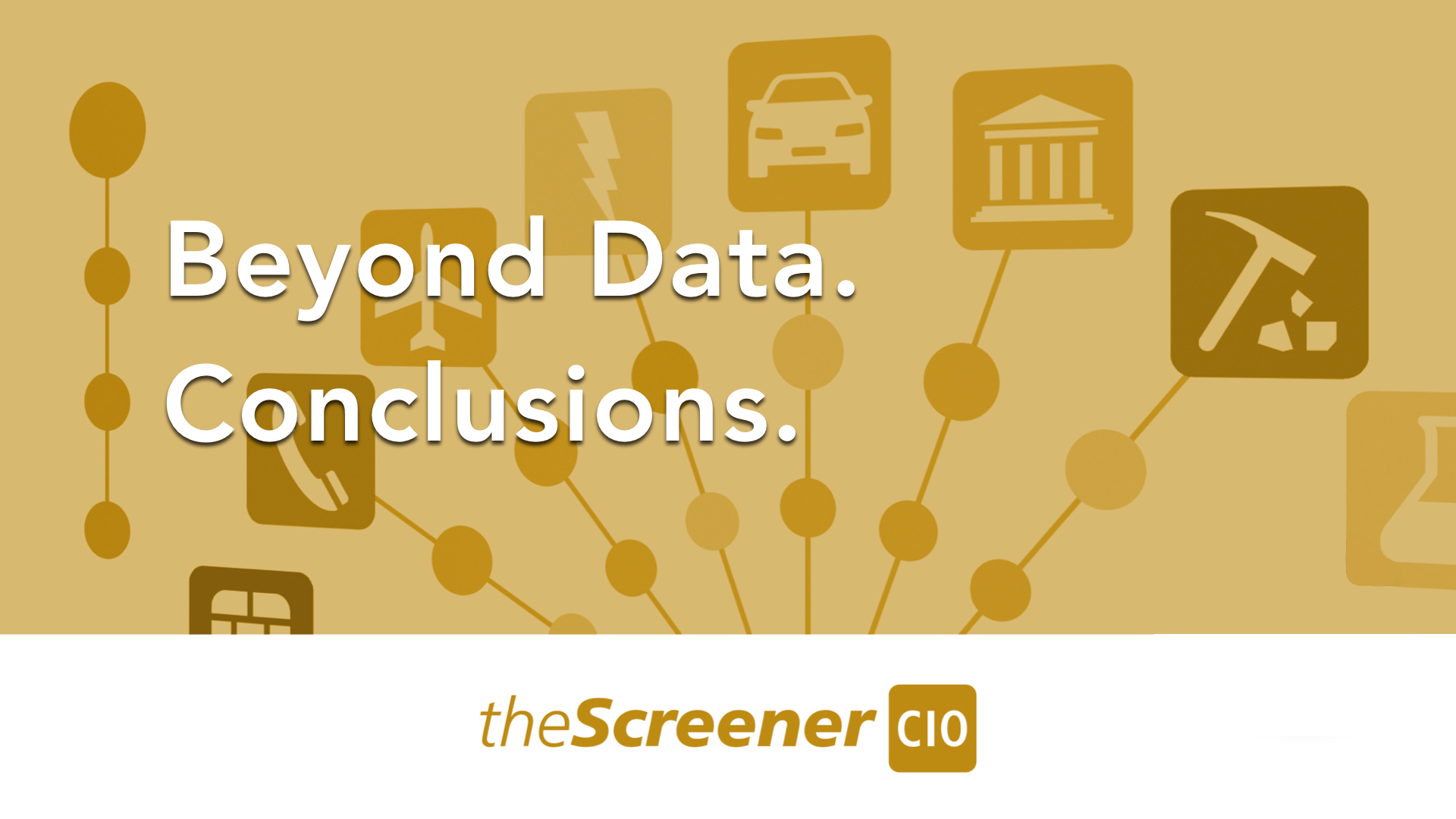 New and radically different – theScreener CIO
The Swiss pioneer in technology-based research, theScreener, launches its new top-of-the-line information service for professional investors. The web-based CIO application breaks new ground in a radical way.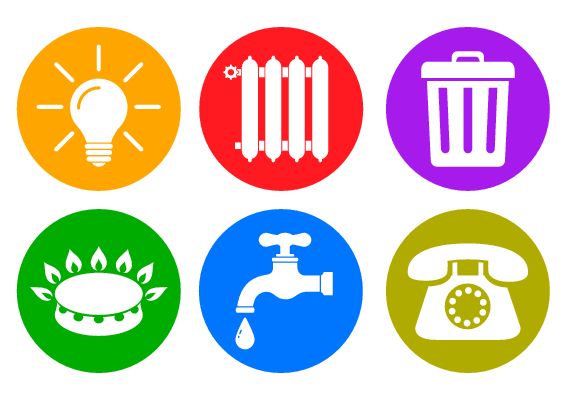 Utilities: Excessive correction?
From electricity to gas to water: Corona and the course of the economy also influence the utilities. However, the current prices are on average back at the level of 5 years ago and thus offer one or the other entry opportunity. In our current industry analysis, you can find out which utility shares have suffered most from Corona, which have even gained and which ones we like particularly. Well, have a look.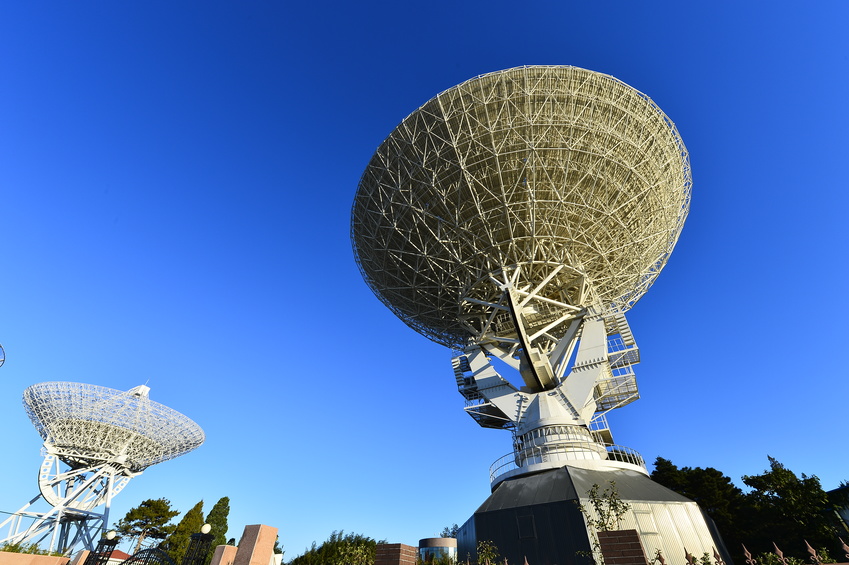 Telecommunications: Time to buy cheap?
No, not even the operators of telecommunication networks are immune to the corona virus. Nevertheless, the question remains, whether or not the recent price corrections have been exaggerated and if now is actually the time to invest.
Media: Bad news as good news?
With many political controversies to push from Trump, to Brexit, to Bolsonaro, it is unsurprising that media firms are experiencing growth in turnover and profit. This is set to continue into 2020 with the increased media attention on the unfortunate spread of the corona virus, which will continue to make headlines and contribute to the growth of the media sector.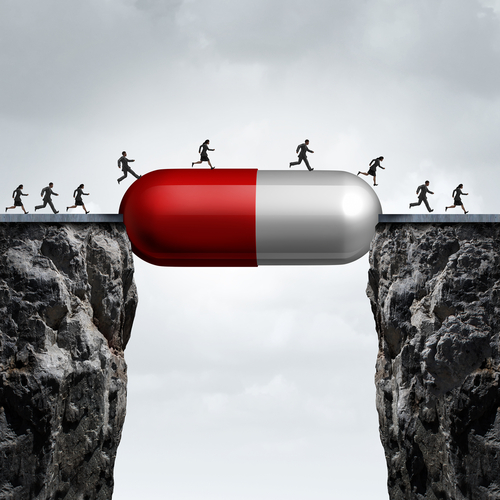 Pharma: Financial well-being too?
With so many of us making new year's resolutions to be more healthy, let's start the year with our traditional look at companies dedicated to our health. Our current sector analysis shows that many, but not all, pharmaceutical stocks promise financial well-being.
Distillers and Vintners: In the rush of performance!
Are you ready to toast the festive season and the good performance of your portfolio? Those that missed out on this sector will be bitter to learn that they could have earned excellent returns from distillers and vintners companies this year. The sector shone in 2019 with average price gains of over 50% and more than 100% for many Asian companies. Where we are heading after the consolidation phase of recent months is uncertain. Certainly, however, our current sector analysis shows which companies are about to experience a particularly cheerful start to the new year with key figures continuing to look very attractive.
Brazil: Beyond Energy and Raw Materials!
Much more than oil & basic resources. Anyone who thinks of the Brazilian stock market only in terms of Petrobras and commodities overlooks the country's most important sector, the banks. They account for no less than 25% of the market capitalisation of the Bovespa Index and face customers searching for alternatives to savings accounts at record low interest rates of 5%. Our current market analysis shows which stocks currently present themselves as particularly promising. Have a look.
Soft Drinks: Coca-Cola all over!
Divide and conquer. Hardly any other company has implemented this guiding principle more successfully and sustainably than Coca-Cola. No less than 7 of the 15 most valuable soft drinks companies in the world bear the Coca-Cola name and operate bottling plants and more. Pepsi, of course is there too. If you can't think of any more names now or if you are generally thirsty for knowledge, take a look at our current sector analysis.
theScreener Research Reports Design Refresh 2019
We are pleased to inform you that our new research reports are available as of now. With their bright and modern design, reports for equities, markets, industries and sectors as well as for funds/ETFs now look fresher. The targeted use of visual accents has not only rejuvenated the appearance of the analyses, but has also improved their readability.
Swiss equities market: Kingdom of Diversity!
One of the key characteristics of the Swiss equity market is the enormous diversity of liquidly traded companies. From global superpowers like Nestle or Roche to successful niche providers, there is something for almost every investor across all sectors. Our current market analysis identifies winners and losers and the stocks we particularly like from a quantitative point of view. Have a look.
Telecommunications: Welcome back to the throne, AT&T
Sensational AT&T: 35 years after the court-enforced spin-off of 7 regional baby bells from the mighty American operator, and after never-ending criticism of the management, which actually was the first to possess the technology for mobile telephony, but left it to rot in the lab due to alleged lack of demand, AT&T is once again back as the most valuable telecommunications company in the world. We congratulate them warmly. Our current industry analysis shows what is going on beyond AT&T in this cash flow and dividend rich industry. Who else is at the top and which stocks look attractive today?
theScreener – DC Finance Events in Tel Aviv 17.06.2019-18.06.2019
The systematic approach to the selection of values, access to our analysis reports translated into five languages, the wide geographical coverage and the wide variety of investment vehicles covered by our system have generated great success among visitors.
Gold mines: New life after a three-year slumber?
New old shine. While the stock markets coughed the last weeks, the prices of gold mines rose significantly. Well, even old textbooks can be right. In view of the uncertain political and economic outlook, gold mines represent a sensible addition to the portfolio. After a three-year slumber, their prices currently offer nice catch-up potential. Our current sector analysis shows our preferred picks. Well, have a look.
Utilities: rarely sexy, but reliable?
From electricity to water: Utilities are rarely sexy, but reliable. This reliability includes fairly often financial results, generous dividend payments and low volatile quotes. With further low interests on the horizon, why not realize some gains in the hot spots and place them here? Our current industry analysis shows our preferred picks. Well, have a look.
Finland: Country of dividends
It's essentially all Nokia. This view on the Finnish market has drastically changed with the appearance of smartphones – hence long ago. Nowadays the Nordic market convinces with an impressive variety of attractive midcaps across many industrial segments and – above all – very juicy dividend yields. In our current market analysis we show you both historical facts and our preferred picks. And when it comes to the most valuable firm in the country? Well, have a look.
Italian market: Time to buy low?
Buy low, sell high. Part one of the good old rule looks currently fulfilled by the Italian market with price-earnings ratios far below both the European average and the historical national values. Our current market analysis shows not only the biggest sectors in the « bel paese » but also the country's most attractive stocks.
Banks: Who still earns money with money?
Are Europe's banks overregulated? A controversial issue. In any case, among the most valuable financial institutions there is none from the old continent. In addition to American and Chinese institutions, the top 20 today include banks from Australia, Brazil, Canada, India and – Brexit or not – one from London. To find out who is successful in the world of money today, please take a look at our current industry analysis.
Biotechnology: Who will deliver healthy returns?
After so many spoken wishes for good health during the last weeks, let's have a look at the firms that concentrate their doing on our current and future well-being. Our sector analysis identifies the Biotech firms promising the healthiest returns 2019.
Restaurants and Bars: Do the financial markets please your palate?
Settling the juicy bill for your year-end dinner with friends might wake in you the desire to have your own restaurant. If so, a possible first step could be the investment in quoted stocks of the industry. How they have fared and if the financial markets 2018 have been consistent with your palate's choice are aspects you may find out in our current sector analysis. We wish you tasty reading.
Footwear: Sector of differences?
Crocs top – Geox flop. Hardly any other industry sector is as selective as the footwear market. Between the top performer 2018, Crocs with its plus of more than 60% and the Italian Geox with its minus of more than 40% lies a huge gap. Likewise the largest market cap, Nike is more than 200 times bigger than the number 20 in the same industry. Have a look at our current industry analysis to find out more about this fascinating sector.
Japan: Successful Quality and Teamwork?
Teamwork and Quality. The typical Japanese values have convinced the markets in the recent years and the Nikkei index is this year again on the upswing. Our current market analysis identifies the key market players as well as the most promising candidates.
The US, land of unlimited innovation?
The US, land of unlimited innovation? In any case, most of the US quarterly results were 2018 above the estimates, consequently harvesting rising stock prices. Our current market analysis identifies both the candidates with further potential and those, where the peak might already be reached.
Travel and Leisure: Who's on the sunny side?
From airlines, hotels, restaurants and casinos to our booking website: Our leisure fills many pockets. Not all of them however to the pleasure of the investor: Tripadvisor's plus beyond the 50% mark contrasts this year with an almost similar minus for Air France-KLM. Which are the sectors and stocks on the sunny side of the markets 2018? Our current industry analysis identifies the candidates.
Energy – Exploration and production: Explosive investments?
Prices for oil & gas have strongly increased over the last two years. Combining this with the ever increasing requirements on ecological and safety standards, leaves us with two good reasons for a closer look at the over 130 specialists for the capital intensive exploration and production of primary energy.
Gambling stocks: More than a gamble?
Whether equity investments are a gamble can be discussed. That gambling stocks can be interesting investments however shows us the past. Which are the biggest gamblers today and on which have the investors' bets gone recently? Our current sector report provides the answers.
Media stocks: Ready for good news?
The media are again in the media. Among other with the takeover battle between Murdoch and Comcast for the English Sky Group. Our current industry analysis shows which media companies are the international leaders and which appear attractive as investment.
According to NZZ, theScreener Tactical Equity Fund is Number-One fund (*performance 2017) and is, therefore, the best fund within the Euro-zone. In addition, Morningstar ranks the fund with the maximum of 5 stars.
We are pleased to introduce you to our current investment-theme "Screener Tactical Equity Fund". Since October 2006 when the fund had been launched – it shows 12 years of excellent track record. It is exclusively based on theScreener strategies that are implemented rigorously. The resulting performance along with its defensive qualities are highly gratifying. According to NZZ, theScreener Tactical Equity Fund is Number-One fund (*performance 2017) and is, therefore, the best fund within the Euro-zone. In addition, Morningstar ranks the fund with the maximum of 5 stars. theScreener team wishes you an exciting reading and successful investments! We invite you to visit us at our fair-stand at the FINANZ'18. Please, sign-up for free under the following internet page: http://digipol.one/ (ticket code is: ADX-ZCQW).
South Korea: In the medal ranks?
The North produces headlines, the South successful products worldwide. The coming Winter Olympics will also attract South Korea's deserved public attention in the coming weeks. In our current market analysis, you can find out which companies dominate the Korean stock market and which are the medal contenders for 2018.